Political Volatility meets Pivot Chatter
28 October 2022

ECB Tightrope: Managing Inflation, Growth and Bloc Stability
1 November 2022
NEWS • 1 NOVEMBER 2022
Validus Risk Management voted Best Risk Management Software Provider

Matilde Espregueira, Head of Marketing
Validus Risk Management (Validus), the leading independent financial risk management and advisory firm, has won the coveted Best Risk Management Software Provider category at the Private Equity Wire US Awards 2022.
The Private Equity Wire US Awards celebrates excellence among private equity fund managers and service providers in the US across a wide range of categories, with winners chosen by the Private Equity Wire readership. Success at this year's awards further strengthens Validus' established position as the leading independent financial services firm advising on and delivering market-leading risk management solutions to clients globally.
Kevin Lester, CEO of Validus Risk Management, commented: "Winning the Best Risk Management Software Provider category is a great achievement, and exemplifies our continued investment and commitment to providing the best quality technology and service to our institutional clients over the past year. The heightened market uncertainty we are currently experiencing means that robust risk management solutions have never been more important, and we look forward to continuing to deliver bespoke advice and remaining at the forefront of the industry."
Validus specialises in providing financial risk management, fund finance advisory and technology solutions to the alternative investment industry. With industry-leading analytical tools, strategic expertise and market insight Validus delivers practical and valuable solutions to institutional investors, fund managers and portfolio companies globally.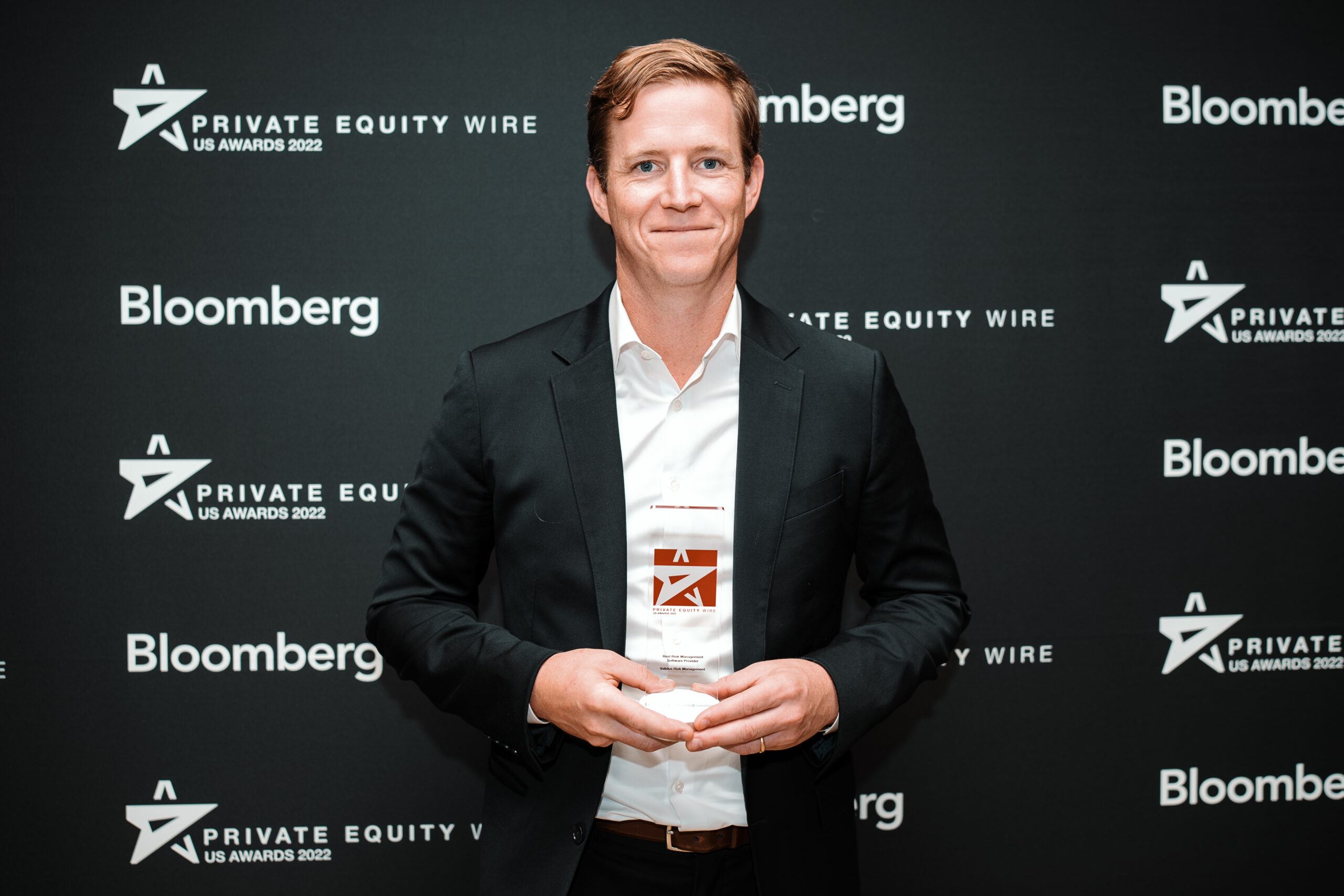 Scott Simonton, Principal Risk Advisory, Validus Risk Management - Private Equity Wire US Awards 2022 at University Club of New York.
Be the first to know
Subscribe to our newsletter to receive exclusive Validus Insights and industry updates.