2021 Global Macro Outlook – Part Two: Where we might go
19 January 2021

What can we learn from GameStop?
2 February 2021
NEWS • 25 JAN 2021
Validus Achieves ISO 27001 Certification

Matilde Espregueira, Head of Marketing
Reaching the highest level of security standards underscores the company's commitment to data protection and customer trust
Validus Risk Management announced today that it has achieved the International Standard Organization (ISO) 27001 security certification. The scope of the certification includes Validus's headquarters in Eton and the offices located in Paddington, London and Toronto, Canada.
ISO 27001 is one of the most widely recognized and internationally accepted information security standards. To obtain this certification, organisations must implement a rigorous security program including development of an Information Security Management System (ISMS), which defines a comprehensive, systematic approach to ensuring data security including stringent security controls.
"This certification validates our long-term commitment to the protection of our customer data.", said Michael Edwards, IT Manager at Validus. "We want to give customers, partners and prospects the extra reassurance of our security practices and that we take the protection of their physical and digital information seriously".
With the successful ISO 27001 certification, Validus ensures that it has established methodologies and a framework for business, people, and IT processes to help identify, manage, and reduce risks to the security of information.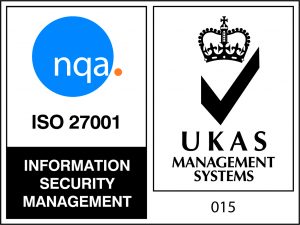 Be the first to know
Subscribe to our newsletter to receive exclusive Validus Insights and industry updates.