Is it Time to Prepare for Higher Borrowing Costs?
23 March 2021

From Big Ships to Black Swans
30 March 2021
NEWS • 26 MARCH 2021
Validus recognised for excellence at the Private Equity Wire European Awards 2021

Matilde Espregueira, Head of Marketing
The Private Equity Wire European Awards 2021 partnered with Bloomberg to recognise excellence and leadership among private equity fund managers and service providers in Europe across a wide range of categories.
Voted for by participants within the private equity industry itself, the Private Equity Wire Awards are a valuable mark of recognition and respect among peers, advisors, and counterparties – highlighting the achievements and successes of the leaders in a vibrant and highly competitive industry.
Winners were announced last night at a virtual Awards ceremony, where Validus won 'Best Risk Management Software Provider'. Nominated firms were based on a widespread survey of more than 100 fund managers and selected based on a rigorous online voting process by industry participants over several weeks.
The event included a welcome address from Private Equity Wire editor-in-chief James Williams, and a 'fireside chat' with Dr Christian Bohler and David Swanson – head of secondaries, and head of secondaries in the US, at Unigestion.
"This award reinforces our position as an industry leader as well as our commitment to continue pioneering our technology solutions, leading the way with best practices in market risk management.", said Haakon Blakstad, CCO at Validus.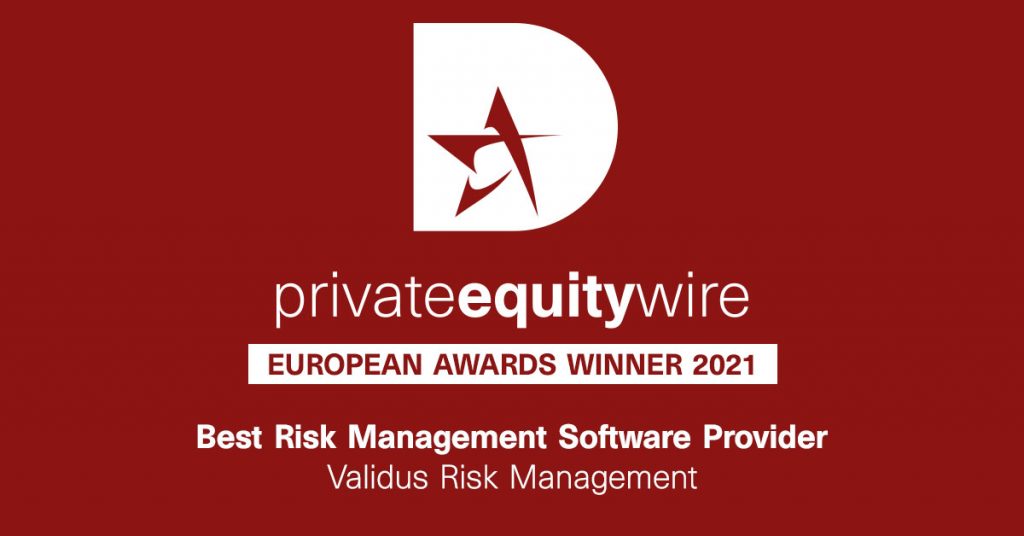 Be the first to know
Subscribe to our newsletter to receive exclusive Validus Insights and industry updates.